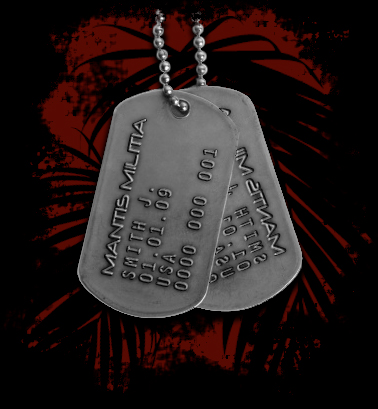 ENLIST NOW!
The Mantis Militia is an elite squadron spread across the world. The enlisted have a few main traits in common: a love for amazing knives, a personality that recognizes and appreciates true uniqueness, and intelligence that can recognize a great value.
SOLDIERS OF THE MANTIS MILITIA RECEIVE THESE EXCLUSIVE BENEFITS:
You will be first to see our new models as they are developed (4 to 6 per year)
 You will be invited to participate in market research to help us design the best knife possible 
You will be the first people in the world invited to purchase our newest designs as they are created and brought to the market.
From time to time, you will receive special offers from Mantis

You will receive exclusive invitations to Mantis sponsored events
Take a couple seconds to enlist…CHANGE YOUR KNIFE LIFE!